recipes
Alfredo Chicken Sandwich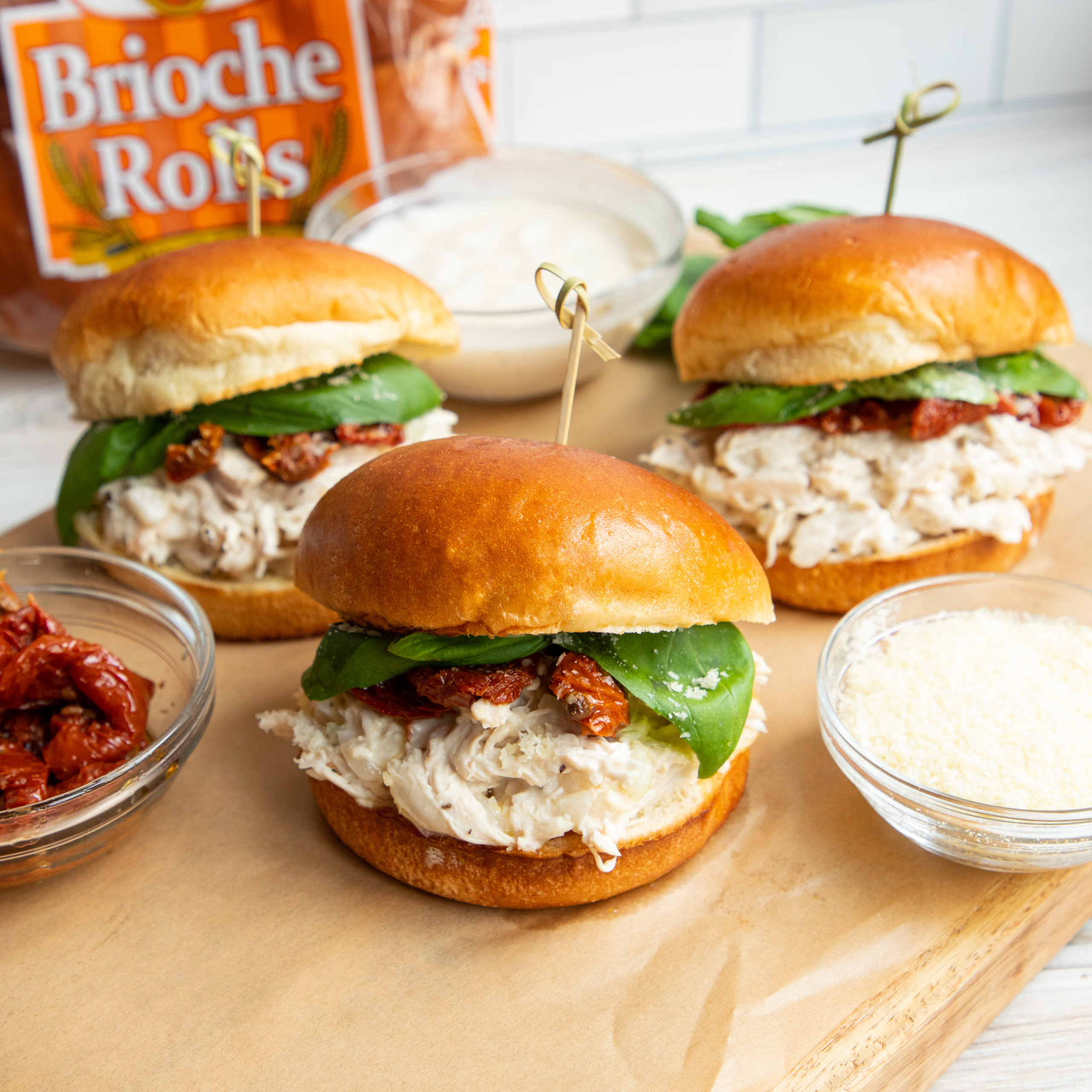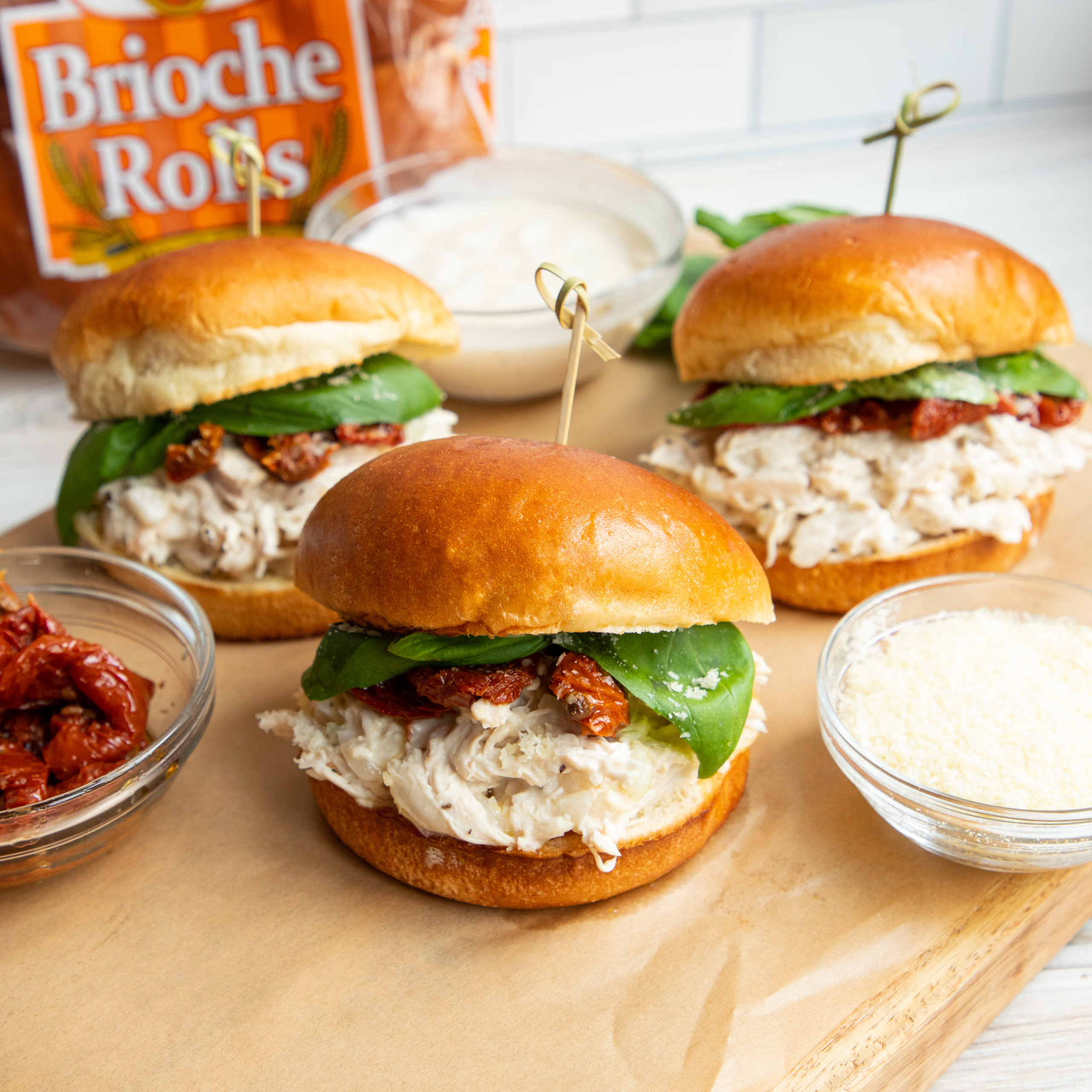 Ingredients
•1 Package of Turano Brioche Rolls
• 6-7 boneless skinless chicken breasts about 3 pounds
•1 1/2 cups of alfredo sauce (homemade or store bought)
•1/4 cup fresh basil chopped
•1/4 cup chopped onion
•1 teaspoon garlic powder
•1/4 cup finely chopped sun-dried tomatoes
•1/2 cup grated parmesan cheese
•salt and pepper to taste
---
Directions
① Place all ingredients except the chicken in a slow cooker and stir to combine.
② Add in the chicken and coat with the sauce.
③ Cook on low for 6-7 hours or high for 3-4 hours, until chicken, is cooked through.
④ Remove chicken from the slow cooker and use two forks to fully shred.
⑤ Return shredded chicken to the slow cooker and coat in the sauce.
⑥ To assemble the sandwiches, top with more sun-dried tomatoes, shaved parmesan, and spinach.