from our chefs / recipes
Grilled Asparagus with Pepper Zabaglione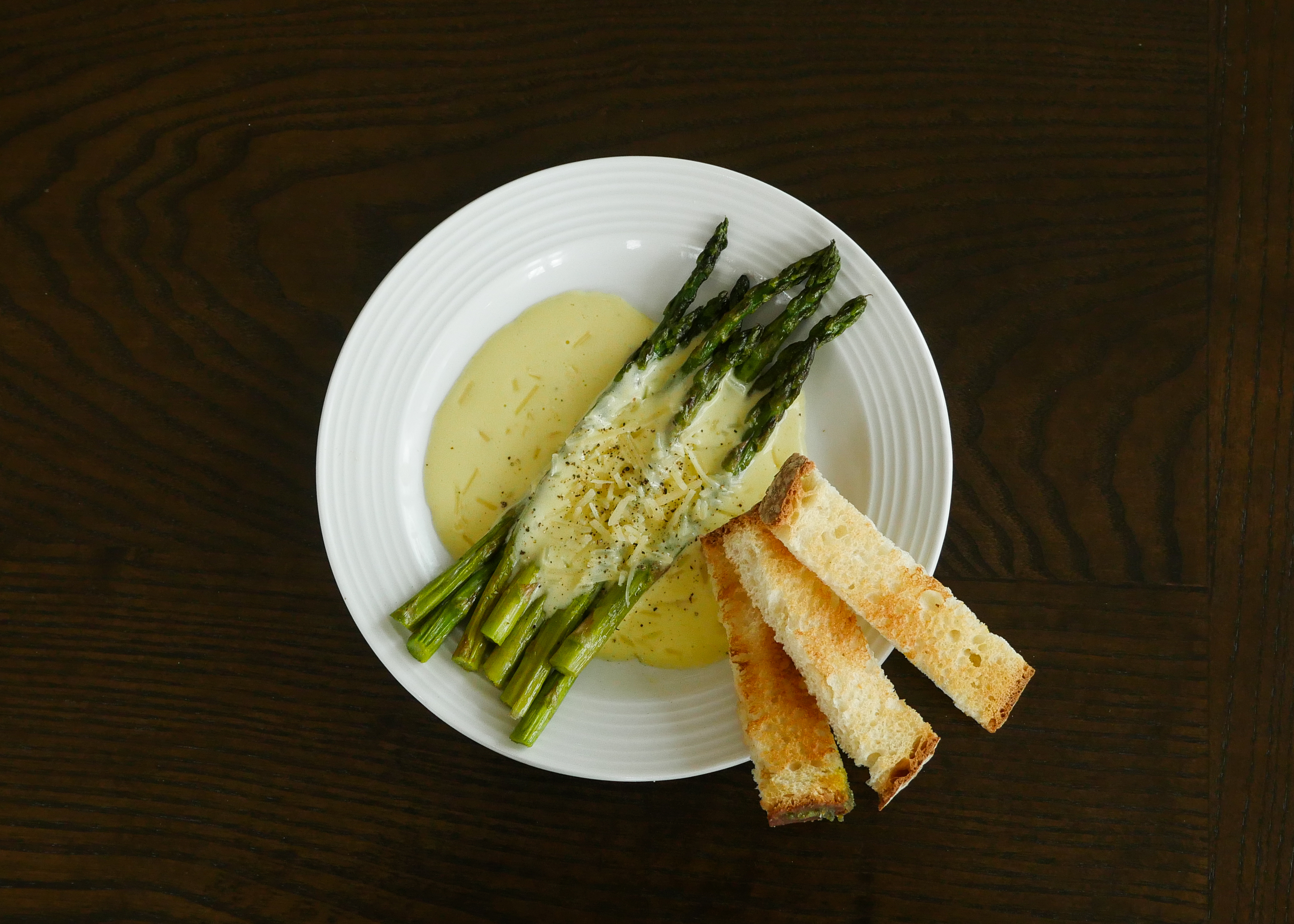 Grilled Asparagus with Pepper Zabaglione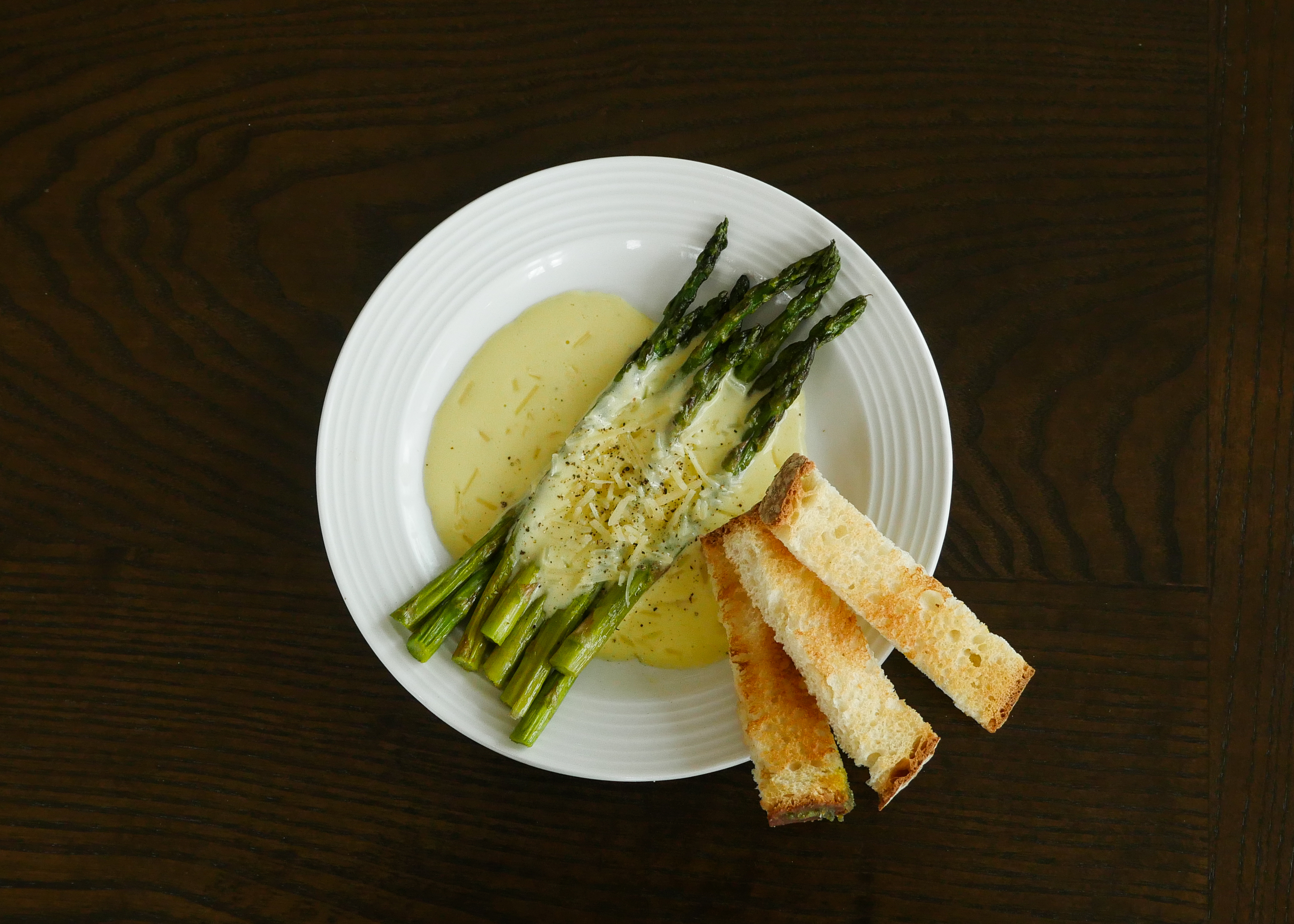 Ingredients
• Toasted Pane Turano
• 3 large egg yolks
• 1 large egg
• 3 tablespoons vin santo or other lightly sweet dessert wine
• 2 tablespoons unsalted butter, softened
• 1 tablespoon heavy cream
• 1 teaspoon freshly ground pepper
• Kosher salt
• 2 pounds large asparagus
• 2 tablespoons extra-virgin olive oil
• 3 tablespoons freshly grated Parmigiano-Reggiano cheese
---
Directions
① Light a grill or heat a grill pan. In a heatproof medium bowl, whisk the egg yolks with the egg and vin santo. Set the bowl over a medium saucepan of simmering water and vigorously whisk the eggs over moderate heat until the sauce holds firm peaks, about 5 minutes. Remove the bowl of sauce from the heat.
② In a small bowl, mix the butter with the heavy cream and pepper. Whisk the cream mixture into the sauce, 1 tablespoon at a time, until incorporated. Season the zabaglione with salt and keep warm.
③ In a large bowl, toss the asparagus with the olive oil and season with salt. Grill the asparagus over moderately high heat, turning occasionally, until charred all over and crisp-tender, about 5 minutes. Transfer the asparagus to plates.
④ Set the bowl of sauce over the saucepan of simmering water and whisk over low heat until thick and just heated through, about 1 minute. Spoon the sauce over the asparagus, sprinkle with the Parmigiano-Reggiano and serve.