from our fans / recipes
Roasted Pumpkin Fondue with Turano Crostini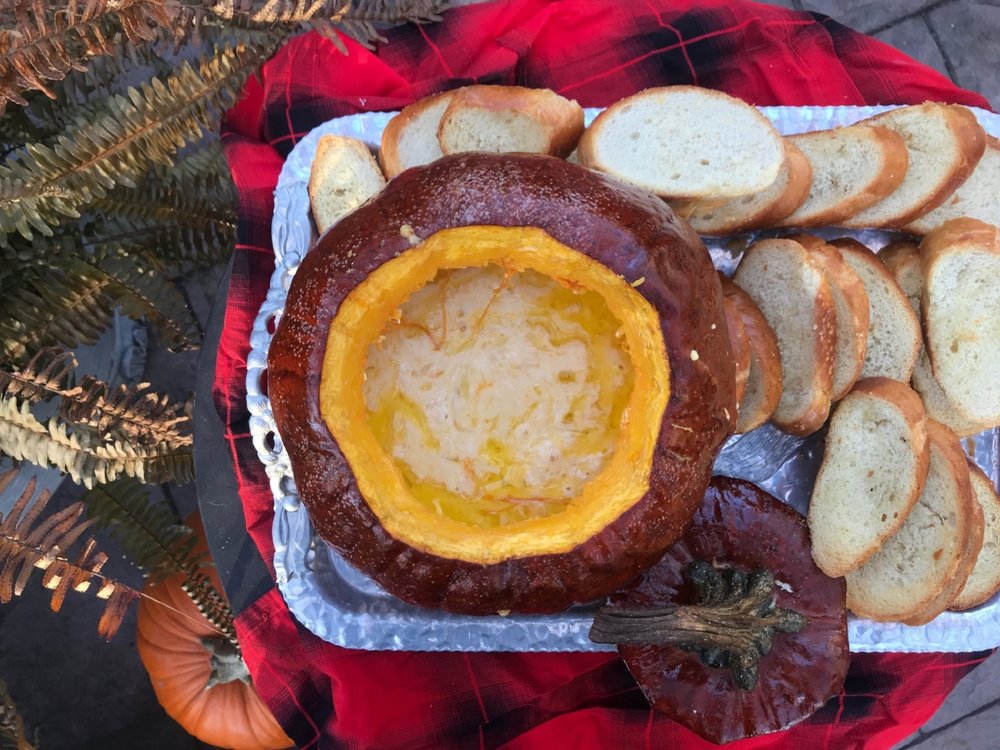 Roasted Pumpkin Fondue with Turano Crostini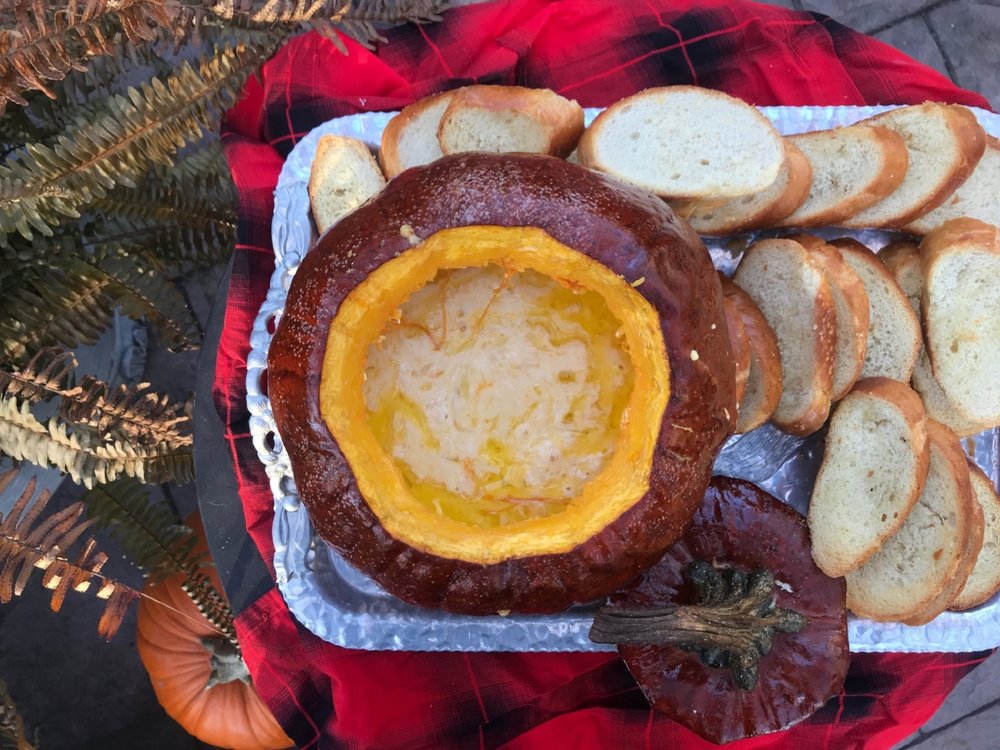 Ingredients
SIMPLE CROSTINI:
• 1 baguette sliced 1/4 inch thick, cut on a diagonal
• 3/4 cup olive oil
• Coarse salt and ground pepper
ROASTED PUMPKIN FONDUE:
• 1 pie pumpkin
• 1 garlic clove
• 1 Shallot
• 1/4 cup olive oil
• 1 tbsp cornstarch
• 1/4 cup sour cream
• 1 cup swiss, grated
• 1 cup gruyere, grated
• 1 cup sharp cheddar, grated
• 1/4 cup white wine
---
Directions
SIMPLE CROSTINI:
• Preheat oven to 350 degrees.
• Arrange baguette slices a large baking sheet, brush both sides with oil, and season with salt and pepper.
• Bake until golden, 15 to 20 minutes (flip crostini over once during baking).
• Let cool on baking sheets.
ROASTED PUMPKIN FONDUE:
• Heat oven to 350F.
• Prepare your pumpkin as you would for carving: cut off a 'lid' and scoop out all the seeds and membranes. Salt and pepper inside of the pumpkin.
• Put the lid back on and sit the whole pumpkin on a sturdy baking tray. Mix the grated cheeses with the cornstarch until completely coated.
• Rub the outside of pumpkin with olive oil, salt, and pepper.
• Roast pumpkin, uncovered with the lid on, for 1 hour.
• Remove the pumpkin from the oven and remove the lid (be careful it's hot!)
• Layer up the cheese, sour cream, white wine, shallot and garlic in the pumpkin.
• Put back into the oven (without the lid) and bake for 30 mins or until the fondue is bubbling.
• Use spoon and scoop out chunks of soft, roasted pumpkin with the melted cheese and place on top of your previously made crostini.
• Enjoy!